We have been asked this question a number of times by our customers. Just like everything else, there are advantages and disadvantages to buying a pitching machine used. In this article, we help walk you through why you should and should not buy a used pitching machine. We also will talk about what to look for if you do make the decision to move forward with a used pitching machine. Let's get started!
Advantages of Buying a Used Pitching Machine
Price – The main advantage to buying used, of course, is price. Higher quality pitching machines typically have a long lifespan. Over the course of that lifespan some kids will move onto other sports or decide to stop their baseball/softball career to pursue other options. When that happens, parents will look to sell their used machine rather than it collecting dust in the garage.
Some people will put it out for sale in the hopes of getting rid of it, this is when you can find a great deal. Others will try to get every cent they can and overprice the pitching machine for its current condition. When choosing whether to buy a used pitching machine, you have to make sure the price difference justifies the disadvantages of buying a used machine (which we will go over shortly).
Quick Turnaround Time – Another potential advantage of buying used is that you might get the pitching machine quicker than if you purchased online. If the pitching machine is available locally you could even possibly get it on the same day, depending on the seller's availability. This is helpful if you have a game or tournament coming up and want to get some practice in ASAP.
Disadvantages of Buying a Used Pitching Machine
Warranty is off the Table – The main concern I share with our customers when they express interest in a used pitching machine is the lack of a warranty. Whenever a pitching machine switches hands after it's the initial purchase, the warranty is void. For many, the warranty provides a nice safety net. Without the warranty, any problem with the pitching machine you will pay out of your own pocket.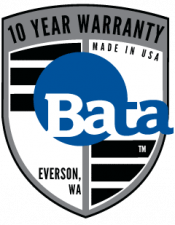 No Guarantee the Pitching Machine you want will be Available – If you have your sights set on a specific pitching machine, you may be waiting a while for that machine to hit the used market. If you are searching locally, you will need to have a few different options in mind to have a good chance of finding a good deal.
Wear and Tear – Unless the seller has never taken the pitching machine out of the box, it is inevitably going to have wear and tear. You will only be able to tell so much from the pictures posted on the listing. Which is why it is important to fully inspect the pitching machine before purchasing.
No Recourse – A lot of times when purchasing a used pitching machine, you will use cash or perhaps Venmo. Both options do not have any recourse if something were to go wrong with the machine.
What to Look for When Buying Used
There are a few different things you need to do when you go to look at a used pitching machine. First, and most importantly, turn the machine on. Once you turn on the pitching machine, dial it up to full speed. This will give you an idea of how well the motors are running.
Another part of the pitching machine to pay close attention to is the wheels. When the machine is running, you will want to make sure the wheels run smoothly without a wobble. The wheels should also look in fairly good condition. If you see wheels that have dents in them, they may need to be replaced which will cost you money. You need a solid wheel or wheels on the machine to ensure good accuracy.
Where to find Used Pitching Machines
EBay – Since the majority of manufacturers do not sell used pitching machines, you will have to look elsewhere to find one. EBay is a great start. Plenty of people put their old pitching machines up for sale or auction on EBay. The key is finding is making sure that the product still works as advertised. This can sometimes be hard to do if it is not a local pickup.
Facebook Marketplace – The next place to look is Facebook Marketplace. Facebook Marketplace is essentially the new Craigslist. You can find a lot of great deals there. Unfortunately, it can be pretty rare for a pitching machine to pop on Facebook. If you do find one, chances are you found a seller locally. This will allow you to inspect the machine before purchasing.
Craigslist – Craigslist, like Facebook Marketplace, has a lot of new items added daily. If you search in a couple different areas on Craigslist, there is a chance you will find a few options. Just like with Facebook, you will want to inspect the machine before making a final decision.