Best Pitching Machine Selection
Gear up for the season with our top selection of Pitching Machines, Batting Cages, & Portable Pitching Mounds!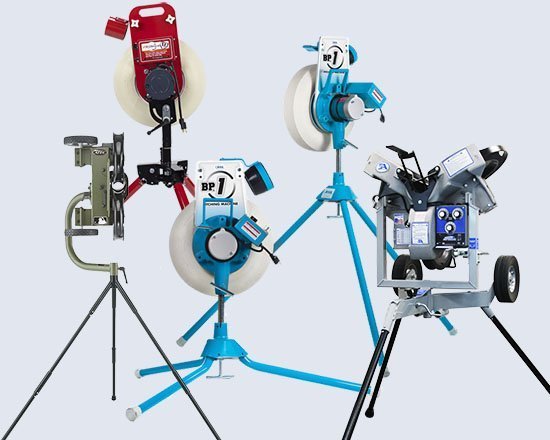 About Pitching Machine Sale
Pitching Machine Sale is the largest distributor or pitching machines and pitching mounds in the USA. We have been helping little leagues, academies, municipalities, middle schools, high schools, colleges/universities, and professionals choose the best equipment for their programs. As you can see on our website, we carry a large variety of pitching machines, batting cages, and pitching mounds.
Over the years we have become experts on these products, learning each pitching machine's ins and outs. This allows us to better help you make the right decision for your program. If you ever have any questions regarding which pitching machine or pitching mound is right for you, please do not hesitate to give us a call. 
Pitching machines are an investment and it is important for you to make the right decision. Yes, I did say investment, because if you choose the right machine for your needs and add in the quality of the machines we offer, I can guarantee they will last you for many years to come.

We offer a wide variety of different pitching machines and portable pitching mounds for all age levels. Additionally, we only carry products from manufacturers who believe and take pride in their products. Our manufacturers believe that their products should outlast the player using pitching machine/pitching mound, not the other way around. That is why you will see most of our selection has long warranties.
Whether you have a little leaguer just starting out with a pitching machine or you are looking for a Collegiate/Pro level machine, we have you covered. We carry all the top brands on the market and only sell machines that we believe will help players grow into their full potential.
Top Pitching Machine Brands
ATEC Pitching Machine
ATEC is owned by their parent company Wilson. Wilson is a well-known brand in the sport's industry. The ATEC Pitching Machine line of products includes both baseball and softball pitching machines ranging from their ATEC M1 (single-wheel machine) to their ATEC M3 (three-wheel machine). They also have multiple machines that are designed for defensive practice.
BATA Pitching Machines
BATA was another one of the leaders in molding the pitching machines that we see today. Starting back in 1986, BATA came out with their very first machine. John, the creator of the BATA Pitching Machine, wanted to develop a newer, more accurate version of the machines that were on the market. Some of the key details on BATA's machines are their fully enclosed wheel and the use of a rubber tire verses the classic pneumatic tire you see on competitor's machines. They claim that these tires increase the pitching machine's accuracy.
First Pitch Pitching Machines
First Pitch started manufacturing their machines back in 1999. They are a located in Maple Plain, Minnesota and have been crafting their machines for over 20 years. First Pitch set out to make a high-quality, commercial grade machine that is affordable. They have a wide variety of machines for little leaguers all the way up to professionals. Their lineup of products has expanded to include machines for football, soccer, and cricket. First Pitch Pitching Machines manufactures all their pitching machines here in the USA!
JUGS Sports Pitching Machines
JUGS Pitching Machines have been around the longest and are probably the most widely known manufacturer. They offer the classic blue machine that you see little leagues using around the country. They came out with their first machine, the JUGS Curveball, back in 1971. Since, they have expanded upon their line of high-quality machines. JUGS has a great selection of single wheel machines for little leagues all the way up to their new BP3 Three-Wheel machine that can throw any pitch imaginable.
Spinball/Rawlings Pitching Machines
Spinball is the manufacturer of the Spinball Pitching Machine lineup and the Rawlings lineup. Their lineup is compact and offers four great machines including the Spinball 2-Wheel, Spinball 3-Wheel, Rawlings 2-Wheel, and Rawlings 3-Wheel Machines. Spinball designs and manufactures their products right here in the USA!
Sports Attack Pitching Machines
Why are Sports Attack Pitching Machines so popular? Sports Attack is one of the leading companies in high quality pitching machines. They started manufacturing their line of pitching machines back in 1995 and have worked to create commercial grade machines that can be used by everybody. Sports Attack believes that to get a truly life like experience, you need to have a three-wheel machine. For this reason, they only offer 3-wheel machines in their baseball and softball pitching machine lineup.
The three wheels allow you to throw any pitch imaginable with realistic spin that you would see in a game. Their headquarters are in Reno, Nevada where they make and assemble all their machines. No machine leaves their warehouse without proper testing and approval by their pitching machine experts.
Factors to Consider when Buying a Pitching Machine
Whether you are a buying a machine for your backyard or for a professional team, there is always going to be a budget. The first way to start narrowing done your options is to have a price range you are targeting. We have pitching machines that can cost you upwards of $3,000, $4,000, or even $5,000.
Realistically, for most individuals and little leagues, these machines are out of their budget and would be over the top for what they are looking to get out of the machine. Thankfully, buying the most expensive machine is not often necessary for younger balls players. These higher end pitching machines are typically for commercial grade use in schools, universities, and professional teams.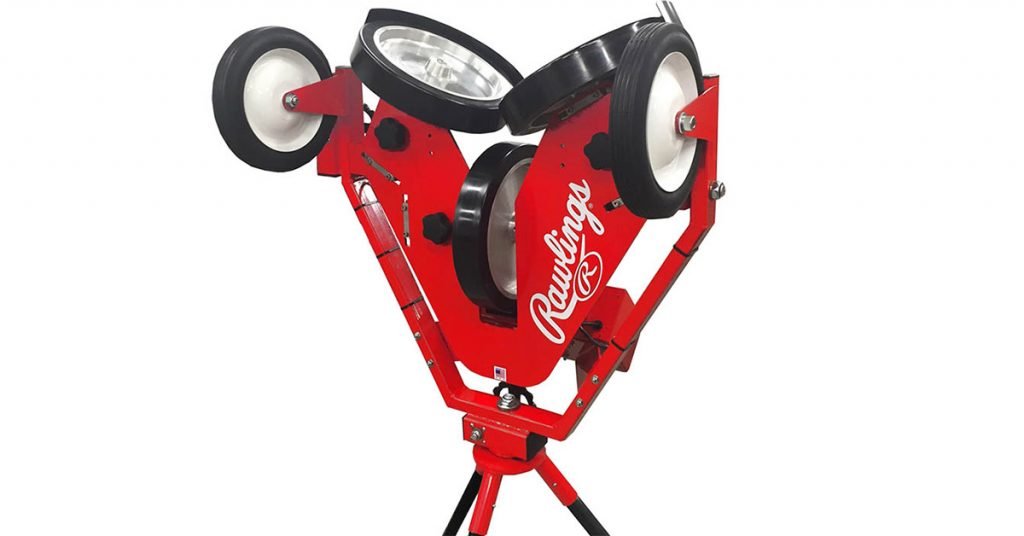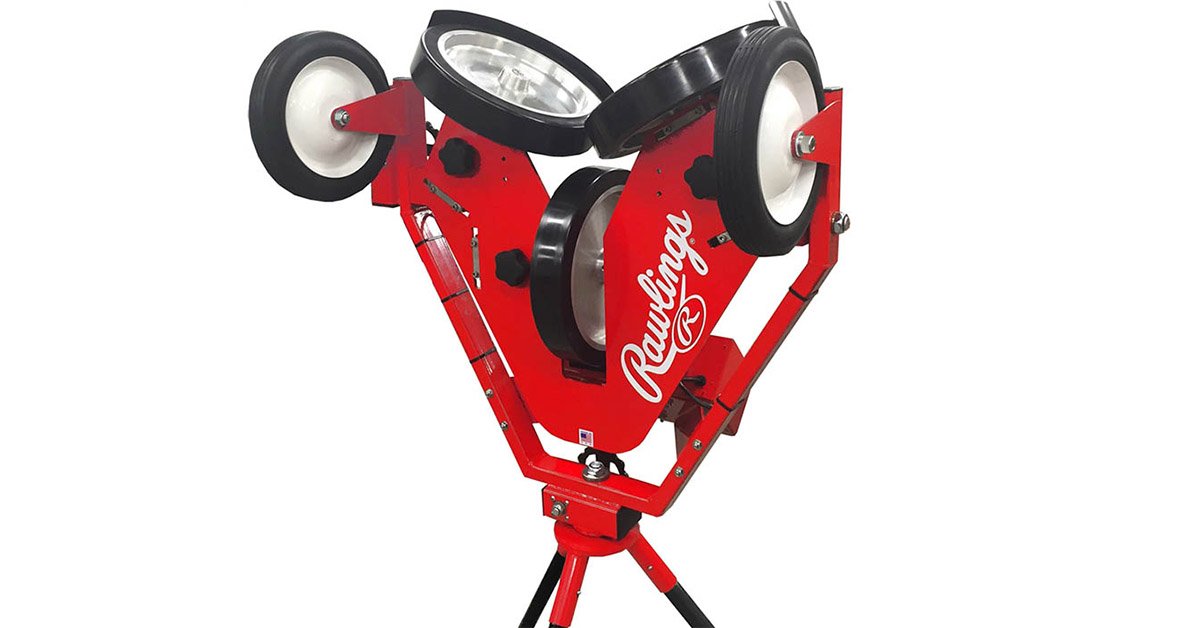 Luckily, we carry plenty of options in each price range. This will allow you to find a machine that works best for you, without breaking the bank. Once you have determined the price range that you are willing to spend you can start looking for a machine that has the functionalities that you need to help yourself, your kids, or your players grow. As noted, we only carry the most durable pitching machines, so whichever machine you choose will last you a long time.
Maximum Speed
When most people are sifting through our selection, the first thing they notice is the top speed of each pitching machine. The older the age group that you are purchasing for, the more speed you are going to want the machine to have.
A key thing to keep in mind is the distance at which you will be setting the machine. If you will be having the machine at 43 feet (regulation little league), 60 mph is going to look faster than if the machine was set to 60 feet (middle school – MLB regulation distance). The same applies for softball pitching distances as well.
If you are purchasing a machine for a little league, school, or college you have a good grasp of the top speed you need the machine to throw (to simulate what your players will be seeing out on the field), however, for parents buying a machine for their kids it is a bit trickier. Your kids may be seeing only 50-60 MPH currently. In a few years that may change, they may be seeing fastballs coming in a lot faster. If you are anticipating your son/daughter continuing to play you may want to consider a machine that throws faster than the pitches they are currently seeing.
Number Of Wheels
The number of wheels a machine has increases the different types of pitches you can see from a machine. As players progress into different levels of baseball/softball, they will see different types of pitches.
For older kids, they will be seeing more than just fastballs and there is no better way to practice hitting breaking balls than with a machine. It can be very difficult for players to continuously practice hitting breaking balls. This practice is essentially to helping players hit pitches that they will be seeing in live games.
Often there are a limited number of pitchers on the team that can consistently throw breaking pitches and with only a limited amount of reps. This is where the pitching machine comes into play. We have all heard the saying "practice makes perfect". The caveat that is often left out of this saying is "perfect practice makes perfect".
There is no one out there that can throw left and right-handed breaking pitches with pinpoint accuracy for hours on end. A pitching machine is the perfect way to help players take their game to the next level and feel confident that they can hit any pitch when stepping up to the plate. When searching for the pitching machine for you, there will be three different options available: one, two, or three wheel machines.
Portability
How often are you going to be moving the machine? Are you going to be taking it on and off the field for BP? Do you have to put it in your car to take to practice every day? These are all things to consider when buying a machine. Obviously, the more wheels and motors the machine has, the heavier it is going to be. Luckily, the majority of two and three-wheel machines come with or offer some types of transportation cart or device.
Usage
Are you going to be using the machine for more than just BP? A lot of teams like to use their machine for both BP and defensive drills. If you are going to be using the machine out in the field, make sure that your machine of choice can do defensive drills. If you are planning on doing outfield work, you will want to make sure that the machine has enough power to pitch balls deep into the outfield.
Types of Pitching Machines
Baseball Pitching Machine
When you start your pitching machine search, you will notice that there are three different types of pitching machines. The three different types are baseball, softball, and combo pitching machines. Baseball pitching machines are strictly for baseball use only.
What does a baseball pitching machine come with? The reason baseball pitching machines are strictly for baseball use is because of the legs and chutes they come with. Baseball machines sit up higher than softball machines to simulate an overhand baseball pitch.
Longer legs allow for a higher up release point that you will see in games. The release point varies by baseball machine based on whether it is for younger or older players. However, they all offer a much higher release point than the softball selection.
Softball Pitching Machine
There are two different types of softball pitching machines. One type is for slow pitch softball and the other is for fastpitch softball. Most softball machines are for fastpitch softball, however, most of the softball pitching machine options accommodate both slow pitch and fastpitch.
Softball pitching machines come with short legs that sit low to the ground. The low release point simulates an underhand softball pitch. The other major difference with softball pitching machines are the chutes. Softball machines have a much larger chute to accommodate the bigger softball. Although, most softball machines come with a 12" chute (that you can use 11" softball in as well), some have the option for both an 11" and 12" chute.
Combo Pitching Machine
Combo pitching machines are pretty self-explanatory. They allow you to use them for both baseball and softball. Most combo machines come with two different sets of legs, one for baseball and one for softball. However, some combo machines come with reversible legs. Reversible legs are convenient because they easily switch out and you do not have to lug two sets of legs around with you.